Vocational Training And Rehabilitation
Need for Parental Support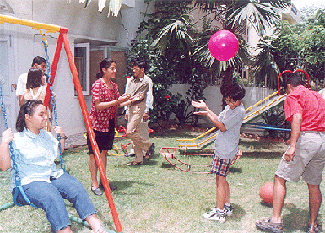 The rehabilitative services for persons with mentally challenged ranges from early detection, care, management, vocational training, job placement to regular follow up along with other welfare measures toward his/her overall independence.

Such long term and comprehensive measures towards self-sufficiency for persons with mentally challenged cut across various disciplines and departments and can be achieved through inter-disciplinary approach. Active support of family, community and governmental and non-governmental agencies is equally essential.

Not too long ago, persons with mentally challenged were believed to have minimal or no potential for any job oriented training programme and thus were considered unfit for gainful employment.

Job opportunities were very limited for adult persons with mentally challenged and that too in a sheltered atmosphere. More recently, however, the emphasis has shifted toward effective mobilization of resources, which has shown positive results in terms of vocational training and subsequent job placement.

It is gradually being recognized that rehabilitative programmes for individuals with significant intellectual difficulties have to be carefully worked out and implemented to effectively place such persons in integrated community settings and thus make him a productive individual.